Time Billing Software
Bill for Your Time With Time Billing Software
Projects Summary Screenshots
Time Billing Software is time billing and invoicing software for service industry professionals such as lawyers, engineers, accountants, programmers, and consultants. Anyone who bills time and projects, and demands ease of use will enjoy Billing Tracker. It allows hourly, project-rate, retainer, or even contingency billing, tracks outstanding client debts, has a built-in timer, and creates professional invoices to be printed or emailed.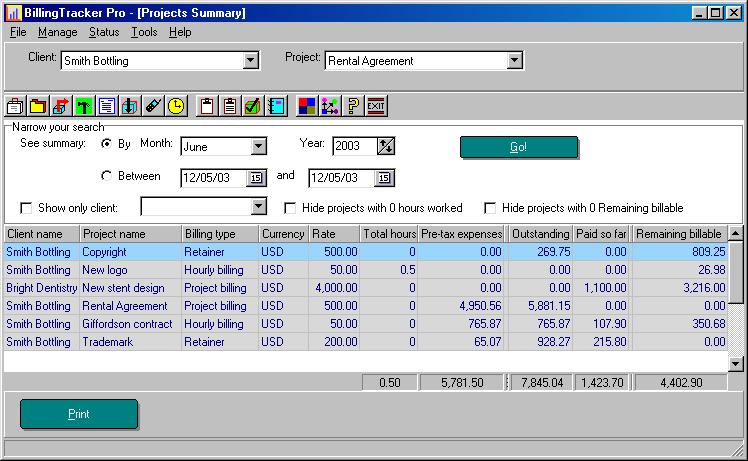 Billing Tracker Pro Invoice And Billing

Special! Free Choice of Complete Excel Training Course or Excel Add-ins Collection on all purchases totaling over $70.00. ALL purchases totaling over $150.00 gets you BOTH! Purchases MUST be made via this site. Send payment proof to [email protected] 31 days after purchase date.
---
Instant Download and Money Back Guarantee on Most Software
Excel Trader Package Technical Analysis in Excel With $139.00 of FREE software!
Microsoft ® and Microsoft Excel ® are registered trademarks of Microsoft Corporation. OzGrid is in no way associated with Microsoft

GIVE YOURSELF OR YOUR COMPANY 24/7 MICROSOFT EXCEL SUPPORT & QUESTIONS