Outlook Mail Merge Screen Shots
Try out: Easy Combine Mail - Buy/Details | Easy Export Mail - Buy/Details | Easy Link Mail - Buy/Details | Easy Mail Trimmer - Buy/Details

Mail Merge Screen Shots

Last step of Mail Merge Wizard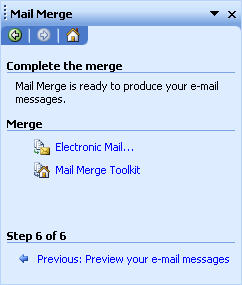 Messages preparation for sending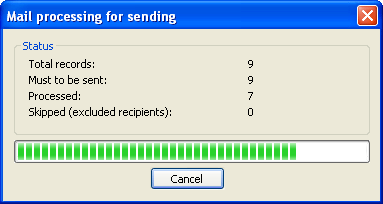 Mail Merge Toolkit window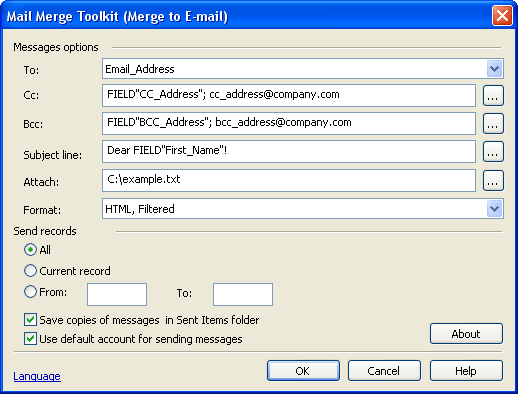 Outlook Mail Merge Toolkit

| Payment Options/Problems
Site License is a special offer for users located in a single location (within the bounds of a single building complex) and limited up to 1500 users. The purchase of this license's type allows you to save up to 35%.
Special! Free Choice of Complete Excel Training Course OR Excel Add-ins Collection on all purchases totaling over $70.00. ALL purchases totaling over $150.00 gets you BOTH! Purchases MUST be made via this site. Send payment proof to [email protected] 31 days after purchase date.
Try out: Easy Combine Mail - Buy/Details | Easy Export Mail - Buy/Details | Easy Link Mail - Buy/Details | Easy Mail Trimmer - Buy/Details
---

Instant Download and Money Back Guarantee on Most Software
Excel Trader Package Technical Analysis in Excel With $139.00 of FREE software!
Microsoft ® and Microsoft Excel ® are registered trademarks of Microsoft Corporation. OzGrid is in no way associated with Microsoft