Change Request Tracker Customization
Buy Today (below) and send us your order ID and claim over $70.00 worth of FREE software
BUY | Office Pack Start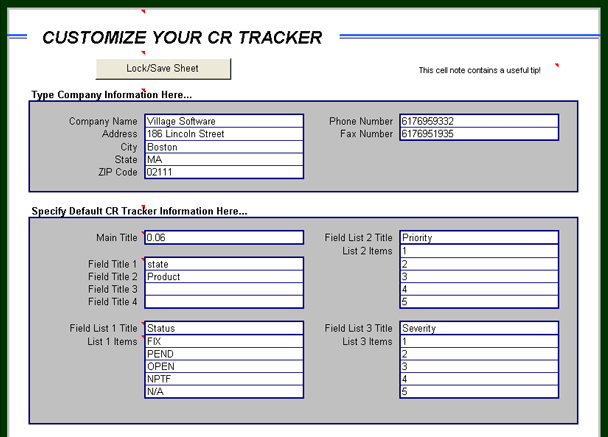 Office Pack Start
See Screen Shots
Customization screen | Accounts payable log |Accounts payable breakdown analysis |Accounts receivable log |Accounts receivable breakdown analysis |Change request form | Change request tracker customization
Fast Start Office Pack

$29.95Payment Problems/Options30 Day Money Back Guarantee
Special ! Free Choice ofComplete Excel Training Course orExcel Add-ins Collection on all purchases totaling over $70.00. ALL purchases totaling over $150.00gets you BOTH! Purchases MUST be made via this site. Send payment proof to [email protected] 31 days after purchase date.
---

Instant Download and Money Back Guarantee on Most Software
Excel Trader PackageTechnical Analysis in Excel With $139.00 of FREE software!
Microsoft ® and Microsoft Excel ® are registered trademarks of Microsoft Corporation. OzGrid is in no way associated with Microsoft