Software Search Loading...
Excel Formula Reference Changer & Sheet Index Creator
This handy little Excel Add-in can very quickly change thousands of formula references to your specified type. It has 3 levels of areas to effect
Selection only
Entire Active Sheet
Entire Workbook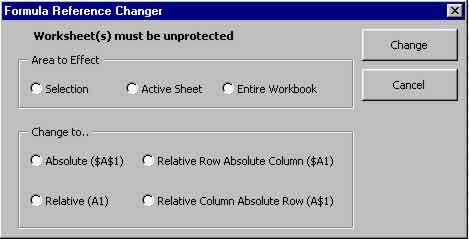 Sheet Index Creator
Have a workbook with a large number of Worksheets? Find it hard and too time consuming navigating through all the sheets? This option allows you to easily create an Index Sheet that has click-able links to all sheets. It also has the option of placing a "Back to Index" link on all the sheets.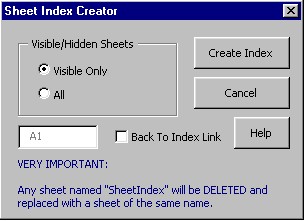 30 Day Money Back Guarantee! Large Discounts for Multi user Licenses
Formula Reference Changer & Sheet Index Creator

$24.95 Payment Problems & Options