Active Data for Office
Analyze Data Beyond the 65,536 row Limit of Excel
ActiveData For OfficeTM enables you to easily analyze your data beyond the 65,536 row limit of ExcelTM. It provides new levels of control over your information while allowing you the flexibility to view your results within ActiveData For Office itself or within your familiar Microsoft OfficeTM environment.
Who Use Active Data?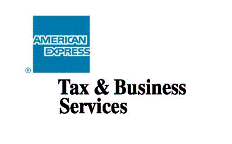 ActiveData for OfficeTM is a stand alone application that leverages the power of MS Office to extend your reach beyond the 64k row barrier of Excel and offer enhanced functionality through it's tight integration with MS Access, Word, Excel, Internet Explorer and many other popular business applications.

By using the power of Microsoft JETTM, ActiveData For Office is able to process millions of rows of data and provide easy to use results that are integrated into your Microsoft OfficeTM applications. You can further manipulate and analyze your results using ActiveData for Excel
Powerful data analysis features let you merge and compare sheets; query and select rows; sort, summarize and sub-total; split, sample and stratify; analyze duplicates (de-dupe) and detect gaps in sequenced items such as check and invoice numbers; perform top/bottom item analysis; apply Benford's law to perform digital analysis; Random and Monetary Unit (PPS - Probability Proportional to Size) sampling.
Using ActiveData For Office, you will save time, significantly improve productivity and develop a complete understanding of your data.
Special! Free Choice of Complete Excel Training Course OR Excel Add-ins Collection on all purchases totaling over $70.00. ALL purchases totaling over $150.00 gets you BOTH! Purchases MUST be made via this site, or by following THIS LINK Send payment proof to [email protected] 31 days after purchase date.
---

Instant Download and Money Back Guarantee on Most Software
Excel Trader Package Technical Analysis in Excel With $139.00 of FREE software!
Microsoft ® and Microsoft Excel ® are registered trademarks of Microsoft Corporation. OzGrid is in no way associated with Microsoft